Sihanoukville is Cambodia's only deep-sea port and has some of the most unspoiled and finest beaches in all of Southeast Asia. Against a scene of densely forested mountain ranges, clear waters wash over the exquisite white sand beaches of Sihanoukville.
Set on the southern coast, and looking out across the Gulf of Thailand, this is a true panacea for the weary traveller. The local infrastructure is gradually changing, with accommodation and facilities ranging from boutique hotels to high end luxury spa resorts. The resort is easily reached from Phnom Penh and we recommend a few days to relax and unwind on these peaceful, remote beaches.
The south coast: Sihanoukville, Kep, Kampot, Bokor
Kampot is a pleasant town 5km inland on the banks of the river Tuk Chhou and is used as a base for excursions to Bokor National Park in the Elephant Mountains. The nearby seaside resort of Kep (Kep-sur-Mer) is located 25 km from Kampot and was once the favourite holiday spot for Cambodia's French-influenced elite, during the turn of the 19th century.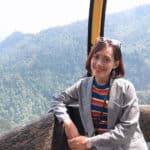 More and more people are interested in Cambodian beaches and often combine them with some tours to visit country's best bit. There is more to Siem Reap than the temples. Head a few miles outside the town to the wonderful floating villages on the Tonle Sap Lake.