Vientiane luxury tours & hotels
Weaving along the Mekong River, Vientiane, is the capital of Laos and the largest city in the country, yet is still small enough to get to know easily. The tree-lined boulevards and old temples impart an old world charm in spite of passing traffic.
Tree-lined boulevards and elegant architecture testify to its years under French occupation, in particular the Patuxai, which is a smaller, Asian version of Paris's Arc de Triomphe.
Colonial heritage & Local culture

This colonial past mingles with even older temples such as Wat Si Saket and That Luang, rich with the country's historic, spiritual and national heritage. Many of the handicraft centres and restaurants in the city work with the local community to ensure traditional values are not lost and we encourage our clients to visit such projects.
Vientiane city tour
The first stop of the tour is the National Museum, where you can follow the history of Laos from pre-history to the present day. You can also visit Wat Sisaket, where thousands of Buddha statues are displayed along the walls. Wat Phra Keow is a private royal chapel which sheltered the Emerald Buddha from 1565 to 1779 when the Siamese invasion took the Buddha back to Bangkok. Continuing the visit, you visit Wat That Luang, one of the biggest monuments in Laos. It is known as the Golden Stupa and is both a religious symbol and a symbol of the union of the country.
To end the day, climb to the top of the Patuxai Monument, reminiscent of the "Arc de Triomphe" in Paris. There are wonderful views of the city from here.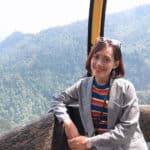 Avoid touching anyone's head in Laos as it's considered very rude. Vientiane is laidback and quite, try to relax at one of the river side cafe's after tour hours. Please contact me if you want to craft a special tour visiting Laos and Vientiane