Bangkok is Southeast Asia's main hub, around which the entire region revolves; it is a big, working city where you will see real Asian life. Highlights include the Grand Palace and the reclining Buddha at Wat Pho. A frenzy of sights and sounds invigorates the senses as you arrive in Bangkok, a vibrant metropolis sprawling around a majestic meander in the Chao Phraya River.
Things to see in Bangkok

Sights abound, with the soaring spires and bright-tiled roofs of the Grand Palace, the reclining Buddha at Wat Pho, a million bright blooms at the flower market or the quiet timber elegance of Jim Thompson's House amongst the highlights, but there's something of interest around every corner: quiet temples where saffron-robed monks sweep leaves from the paths, shrines where devotees light candles and incense, and ancient stilted houses teetering over quiet residential canals.
Getting around Bangkok by boat
The river itself is a constant delight, busy from dawn to dusk with barges and boats, and a quick and easy way to get around. For this reason we generally try to use hotels by the river, though there is a wide selection to choose from throughout the city.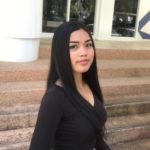 Bangkok is one of the world's major hubs for onward travel but it doesn't have to turn into a few frustrating hours spent in its airport. Find out why 48 hours spent in the city can be the ideal start or end to your trip.