LAOS LUXURY TOURS: EXPLORE LAND OF MILLION ELEPHANTS
Laos luxury travel will provides the traveller a chance to truly experience Asia as it once was. Largely undeveloped, devotedly Buddhist and blessed geographically with natural beauty, this country will forever leave a lasting impression on all travellers. We offer you a holiday package to discover Laos's landscapes that are dominated by mountains, lush forests, pristine waterfalls and the mighty Mekong River, Laos is one of the hidden treasures of Indochina.
Above all, Laos, is a beautiful country with a great luxury deal to offer. It typifies the traditional mystical images of South East Asia, with saffron-robed monks, rickety old bicycles, and golden temples, with a backdrop of tropical river islands, remote villages, stunning rice paddies, and held together by the mighty Mekong River. Despite all this, it is the overwhelming friendliness of the people which leaves a lasting impression.
Discover countless and changing histories, landscapes and cultures on a journey through one of the most enchanting luxury travel deals in Laos.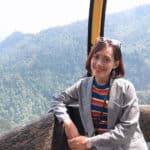 Our luxury holidays to Laos will reveal the best of the country from quaint and pristine to the golden temples and smiling locals, it's easy to fall into the peaceful pace of Laos life as you explore its surprising diversity of sights and experiences. Colourful and charmingly with a hint of spice, it's easy to see why Laos has sailed effortlessly into the heart of many a traveller.
Example Itineraries & tours to Laos
reviews of our Laos tours
"Very unique experience‌ "
We had an incredible trip to visit Laos tribal areas via Hannie Vu at Vietnamese Luxury Travel. From our tours in Vientiane, to all of our transfers and the amazing experience at Mekong boat. We were completely taken care of! It was a seamless, wonderful adventure and would absolutely book through this company in the future
" Seamless travel to Laos & Burma"
The timing of our trip was thrown off several times due to airlines and ourselves, all guides and drivers were flexible to optimize the visit. I loved all our luxury resorts they booked for us, exquisite service. It was an unbelievable 14 days experience.
" Just happy to booked a Laos holiday "
Simply fantastic service, great recommendations, patience with our questions and requests, perfect coordination with the "front line" in Luang Prabang and all around the best I've worked with in the travel industry. We had unbelievably good guides who provided tremendous cultural insights and also helped us seamlessly solve a problem when an immigration card was lost. Jimmy, our guide in the Luang Prabang, was a true gentleman. His knowledge, coordination, customer service and on-the-go adaptability were amazing. It was the best service I've received from any travel company.
Ellwanger
Karsten, Germany
Tour Destinations in Laos


Lao Kip
Is the local currency

Vientiane
Is the capital city

Laap
Is Laos's national dish

Luang Prabang
Is the attractive city

Sea & Beach
Laos is landlocked, Mekong River is the heart of the country