EXPERIENCE A COUNTRY RICH IN CULTURE, CUISINE & HEAVENLY ISLANDS WITH LUXURY THAILAND TOURS
Explore the exotic and richly culture of Thailand with all the style and sophisticated traveling in Thailand. From luxury accommodation in off-the-beaten-track locations to privately guided tours, our in-depth, first-hand luxury tour deals of Thailand will provide a highly bespoke, first-class experience to this enticing destination in Asia.
Thailand offers an irresistible combination of bustling cities, pristine beaches and tropical forests. This is Southeast Asia's most popular destination, yet Thailand has managed to keep its own rich culture fully intact making it easy to find an authentic Thai experience away from the resorts and bright city lights.
Thai cuisine reflects all aspects of Thai culture: it is generous, warm, refreshing, and relaxed. Each Thai dish relies on fresh, local ingredients – including pungent lemongrass, searing chillies and plump seafood.
Most visitors who visit Thailand begin and end their stay in Bangkok. The capital has impressive historical sights, great food, vibrant nightlife, and world-class shopping, but, most importantly, it provides a thrilling introduction to this captivating nation.
Get inspired by browsing through some of our most popular holiday to Thailand below. Then call one of our expert Thailand Travel Designers to start planning the journey of a lifetime.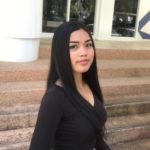 The ancient Kingdom of Thailand is a friendly, fun-loving, exotic, tropical, cultured, and historic country which burns fiercely with the heat of modernity, while maintaining its roots to its historic past. Thailand radiates a golden hue from its glittering temples and tropical beaches to the ever-comforting Thai smile.
LUXURY TOUR DEALS TO THAILAND
reviews of our thailand tours
"Private trip to Thailand"
We just rave about this company, both for Thailand trip and last year's Vietnam trip. You have great style and a knack for finding the best hotels and putting together a great rhythm for time spent. We were so glad that we extended the time in Thailand for our very first time. We can't wait to return. We are passing your name on to everyone.
" our 40th wedding anniversary"
All in all Chom, VietnameseLuxuryTravel made our 40th wedding anniversary trip to Thailand extremely memorable for all the right reasons. Our grateful thanks to everyone for making it so
"The assistant was very helpful
"
Hi Jasmine and Chom, Thank you again for planning another wonderful trip for us, this Tim to southern Thailand. We loved the villas you two booked for us. Our only complaint was that we should have stayed longer. Thetour was incredible and one of the more memorable experiences we've ever had. We also really enjoyed complete relaxation at Phuket and the remoteness of that part of the island. Thanks again, and hope to be in touch with you about another trip in the future.
l. karen
American in Japan
Tour Destinations in Thailand


Baht
Is the local currency

Bangkok
Is the capital city

Tom yum, Or, Pad Thai
Is Thailand's national dish

Chiang Mai
Is the attractive city

Sea & Beach
Countless heavenly ones