CAMBODIA LUXURY TOURS: ALLURING ANCIENT TEMPLES, TROPICAL ISLANDS & TOUCHING HISTORY
Luxury traveling to Cambodia attracting more and more people since this amazing destination has much more to offer than the famous Temples of Angkor. Cambodia is blessed with golden undeveloped beaches, unspoilt forests and beautiful old colonial cities like Phnom Penh, Battambang, Kampot and Kep, all of which have a very relaxing atmosphere. It is also the gentle, polite and charming personality of the Khmer people which makes Cambodia such a memorable destination.
IF YOU WANT A LUXURY CAMBODIA TRAVEL TO REFLECT A SPECIALITY OF CAMBODIA, OR YOUR PARTICULAR NEEDS, WE CAN HELP.
History, photography, food, true escapes and wellness itineraries? What's your fascination? We can create an itinerary around your individual passions and preferences just for you to Cambodia, with a guide who shares your enthusiasm.
Travelling in a family group? We'll make sure that grandparents, teenagers, children, in fact all of you, have a perfect trip. And your local contact can help with baby-sitting, as well as insider information and expert knowledges.
Travelling alone? We can preserve your privacy, or design a trip where you connect with locals and other travellers. Your guide is there to make sure you get exactly the trip you want.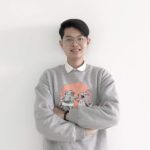 We've created a selection of example Cambodia trips and luxury holiday packages both all inclusive and grand tours below, these can all be customised and tailor-made to your requirements. We are also happy to create entirely new itineraries should you wish.
reviews of our Cambodia tours
" Wonderful experience‌ "
Cambodia was awesome, i traveled and book a 12 day trip with Vietnamese Luxury Travel, Tom and Jasmine helped us booking our private villas and arranged excellent tours we wanted, nothing to complain and will definitely book another trip, this time probably Thailand.
" Excellent cruise tour "
Booked a 7 day cruise tour from Saigon in Vietnam to Siem Reap in Cambodia, the Mekong and Tonle lake was beautiful and can be more interesting if you arrange your stay though the professionals on suggesting and arranging the best possible cruise fitting your budget and interest in mind. Thank you so much
" Cambodia and Southern Vietnam"
I just want to thank you so much for the wonderful arrangements you made for me for the Cambodia trip. It was amazing! I had such a great time, my guide Chetra and driver Lon were so nice, and all the activities were so much fun. I do want to return to Siem Reap sometime and see some more of the temples. I appreciate all the hard work that you put into my trip arrangements and reassuring me when I had questions.
Tour Destinations in Cambodia


Riel
Is the local currency

Phnom Penh
Is the capital city

Fish Amok
Is Cambodia's national dish

Siem Reap
Home to Angkor Wat temples

Famous beach
Song Sa private island