Luxury Hanoi tour and Travel
luxury cruise tours in Halong Bay & Lan Ha Bay: The World Heritage listed Halong Bay is often referred to as the 'jewel in the crown' of Vietnam. According to legend the 1000's of islands were formed by a dragon and the result forms some of the most stunning scenery in Vietnam. No itinerary would be complete without at least spending a four hour cruise on the Bay of Tonkinand if time permits, staying overnight onboard a traditional junk boat anchored amongst the bizarre rock sculptures watching sunrise and sunset.
Luxury traveling, hotels, and a vast array of accommodations are available to book. Ho Chi Minh City is at the forefront of the modernisation and expansion that Vietnam is undergoing.By Vietnamese standards, Saigon is a modern city thriving on the fast paced lifestylethat comes with the commercial gains.Despite this, there are still many historical sights and locations to see and do in and around Saigon including the Mekong Delta to the south and the famous Cu Chi Tunnels to the west.
book best deal luxury cruises in Halong Bay
Treat yourself a luxury stay on board the one of the best luxury cruises in Halong Bay, 2 or 3 day trips are available from Hanoi…
Best time to book Halong Bay cruise
Just like north, Halong Bay has a distinct summer and winter with the high humidity monsoon/wet season lasting from May to October.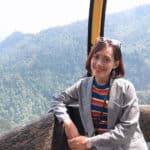 Halong Bay is the gem of Vietnam and its the an star attraction which you NEED to include it to your itinerary. The only way to explore the sheer, karst beauty of the Bay is by the luxury cruises we offer.
tours visiting Halong Bay Cruises