Hoi An is a cosmopolitan melting pot and is a popular retreat for many visitors to Vietnam, who come to Hoi An to hang out for a few days and enjoy this delightful, atmospheric town. day tours to nearby Danang, Golden bridge and marble mountain is just a part of your stay in Hoi An.
Hoi An was an important port on a major trading route the town has influences that can be traced back to China and Japan. The harbour is still a thriving trading centre for the local people and the quaint streets of Hoi An ooze an amazing history. The city has managed to escape the vast traffic challenges of other Vietnamese in recent years ensuring that it is perfect for relaxation.
book best deal luxury tours in Hoi An
Luxury hotels, resorts and tours are available to book. After absorbing the fascinating history, the local cafés and petty streets provide an ample spectacle for a stroll in the afternoon, alternatively, head off to Cham Island.
Best time to book tour to Hoi An
The best time to visit Hoi An is from February to June.
February to April is the time of comfortable temperatures, low humidity, favourable sunshine hours and balmy sea temperature.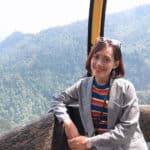 Halong Bay is the gem of Vietnam and its the an star attraction which you NEED to include it to your itinerary. The only way to explore the sheer, karst beauty of the Bay is by the luxury cruises we offer.