Phnom Penh Tours & travel
Phnom Penh is located at the confluence of three great rivers – the Mekong, Tonle Sap and Bassac. It is the commercial and political hub of Cambodia as well as home to nearly a million of the country's 11.5 million people. Its buildings are a mix of traditional Khmer and fine French colonial influenced architecture.
The Royal Palace of Phnom Penh
A full-day luxury private tour takes you to the magnificent Royal Palace, with its adjacent Silver Pagoda on the banks of the Tonle Sap and Mekong rivers.
Museums of Phnom Penh
This splendid building that is the National Museum, houses an extensive collection of Khmer treasures, providing a good preface to your exploration of Angkor. In the afternoon we suggest you visit the Tuol Sleng museum of genocide and the infamous Killing Fields. This will give you an accurate insight into the atrocities that took place under the Khmer Rouge and Pol Pot. It is, however, a very harrowing experience and we recognize that this is not for everyone. The city's diverse markets are great places to explore and the surrounding countryside shelters several pre-Angkorian temples.
With its frenetic markets and wide tree-lined boulevards, Phnom Penh is a vibrant and charming city with variety of luxury hotels and resort to stay at.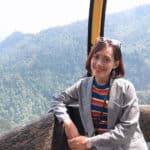 Greeting people with a smile and "choum reap sou" – hello in Khmer, creates a great impression with the local people. When visiting Phnom Penh, make sure to visit the markets and grand royal palace, do the foodie tour and have some free time on your own to explore the royal capital your way.